<!
Glenn's Home Page
You have reached the Home Page of Glenn Ring.

If you haven't guessed by now I like Volkswagen Beetles.

Here's a picture of my 1974 Beetle Sedan. I'm the original owner and have driven it over 470,000 miles. The current engine was built by Art Thraen, displaces 2180cc with the new thick wall 92s, has been balanced and blue printed. It has dual Weber 48 IDA carbs, Steve Tims Stage 2 ported and polished heads with 42x37.5 valves and dual springs, a 1-5/8" merged Jet-Hot coated exhaust with dual mufflers and a full flow oil system with deep sump. The transaxle is a Gene Berg close ratio 5 speed built by Gary Berg with a 3.875:1 ring and pinion and ZF Limited Slip Differential rebuilt by Bruce Tweedle. The brakes have been upgraded to front disc and oversized rear drums. Take my word, it keeps up with the Pony Cars. To see details, you can link to my Beetle's web Page. And to see the restoration checkout my restoration site.
---
Personal Section
Bosch Distributor Restoration
VW Air Cooled Forums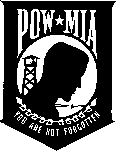 Prisoner of War / Missing in Action Links
---
Last Changed 04/07/2013
Copyright © 1997-2009 by Glenn Ring