Glenn's 1974 Beetle Restoration
The build up starts
Since I was starting with a "clean sheet" anything is possible. I finally decided on sticking with a naturally asperated Type 1 engine. Then who's going to build it.

After talking to many friends and many builders I decided to go with Art Thraen of Air Cooled Engineering in Salt Lake City. Art is a true custom engine builder and everyone is unique. A complete inhouse machine shop which will keep costs down and build time short. He also sweats the details and doesn't take any short cuts... my kind of guy.
I suggested a 2276 (94x82), but since I wanted it to last a long time Art suggested a 2110 (90.5x82). I then suggested using the new AA Thick Wall 92s and Art thougt it was a good idea, so we settled on a 2180 (92x82). I wanted to over build the engine so we went with H Beam rods and JE pistons. Heads will be a set of Steve Tims Stage 2 42x37.5. For all the details checkout my specs page.
---
Here's some pictures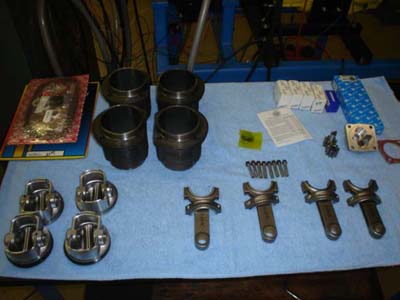 Here's some of the parts layed out.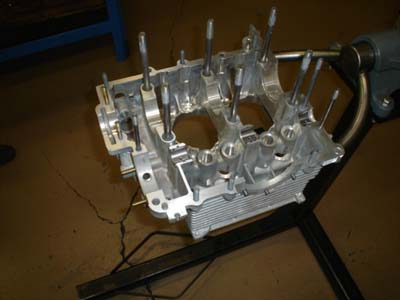 I'm using a seasone AS41 late model case. It was clean and inspected. The crank is a DRP forged 82mm piece.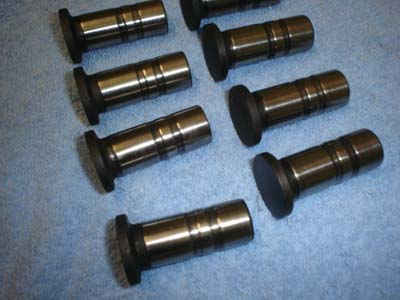 Lifters are Wizemann (German) that were sent to SLR to be Parkerized so they won't pit.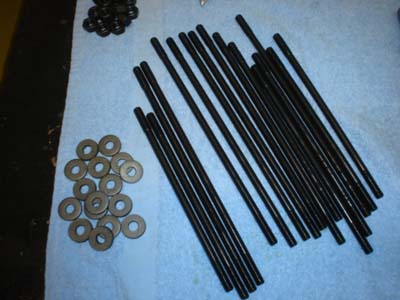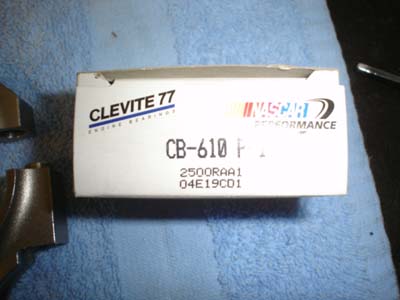 Genuine VW 8mm hardware. Clevite 77 bearings.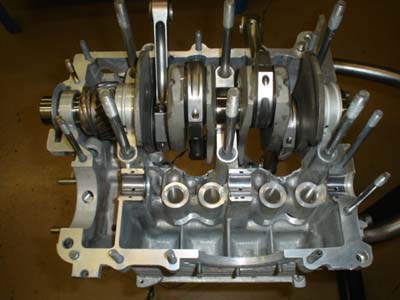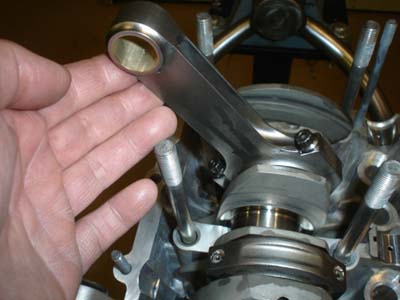 Here's the built up crank in the case. H Beam rods with ARP 2000 bolts.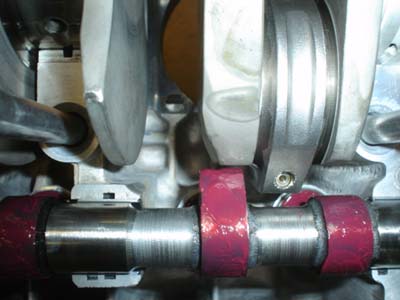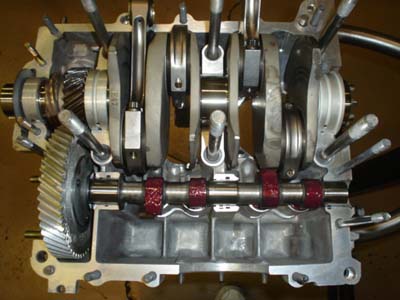 Cam is in and just clears.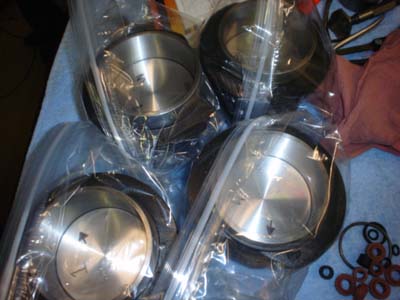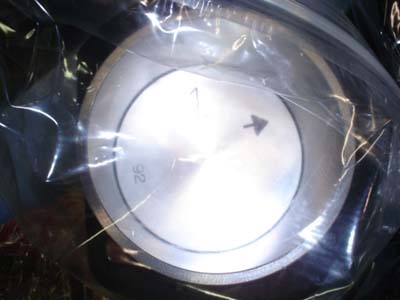 AA "Thick Wall" 92

One of Art's "tricks" is to remove the alternator stand studs and machine in steel inserts so you can use bolts to hold the stand on. Now you can remove the alternator by just sliding it out with the stand.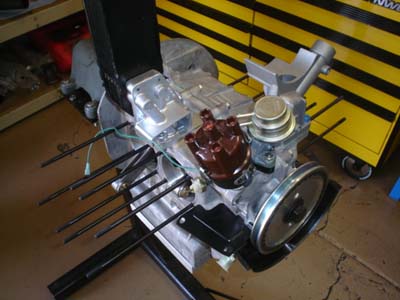 Here's the "front", both the crank and cam have less then .001" runout. And now it's a Short Block.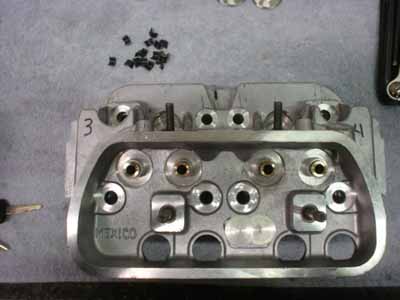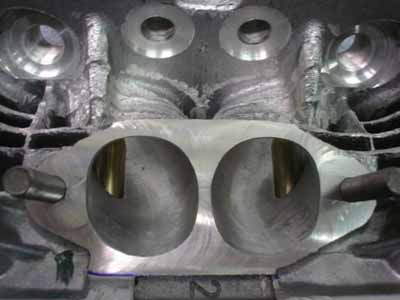 The heads are Steve Tims Stage 2 with 42x37.5 valves. 56cc chambers and dual springs.

Finally the completed long block. To say that Art is a neat freak is an understatement
---


Back to main restoration page